About BABA
Our mission:
Here in Baba we believe that women's rights and women's full participation in decision making are integral to the democratic society based on the citizen's rights. That is the reason why Baba supports women in all aspects of their activity in public and private domains and actively campaigns against any gender discrimination as well as any forms of domestic or sexual violence against women.
What we do:
We publish free brochures, leaflets and posters focusing on medical and legal aspects of support for women
We organise and co-ordinate lectures, workshops, training sessions, support and self-support groups for women
We organise and participate in campaigns and initiatives highlighting women's issues and promoting women's voices in public debates
We support vulnerable women with free legal and psychological advice through an institute for victims of crime where we offer financial help to the victims of crime and violence, preventing their recurrent victimisation.
Polish women need support in many aspects of their private and public acitivities which includes necessary knowledge, skills and experience which would help them develop their own confidence in fully participating in public life. We have established a women's organisation for women which focuses on responding to their unique needs.
We are most recognised for our legal and psychological support that we offer to those who have suffered from crime, violence and discrimination. We respond to specific needs of both women and men in our local area. We are trusted by those who need and seek help, also among men who constitute around 20% of our beneficiaries.
To date, we have published over 300,000 leaflets highlighting legal and medical issues for women that are available in the entire Lubuskie region. We also share their contents on our website. Our free brochures focus on the following key themes:
Be safe: highlighting issues related to the sexual and domestic violence that women experience; how to deal with marital, family and estate-related matters in courts; how to cope with issues that women encounter when they are in employment as well as not.
This series of leaflets aims to inform and provide advice on issues relating to violence and discrimination that women experience (whether it is physical, sexual, economical, psychological as well as bullying and harrasment )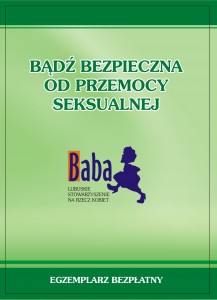 Your body and your health: This series of leaflets aims to educate about women's health ranging from cancer to those that are still taboo including fertility, sexually transmitted diseases and incontinence.
​
Caring for our carers: These leaflets are aimed at supporting those who support people experiencing or having symptoms of a post traumatic stress disorder, depression or experiencing the consequences of violence or discrimation. We include both legal and psychological advice in these publications to educate carers on how to support adults and childern in the most impactful way.
​
Family: we focus on issues such as lack of equality in partnerships, violence, alcoholism and other addictions and their impact on the health and longevity of relationships.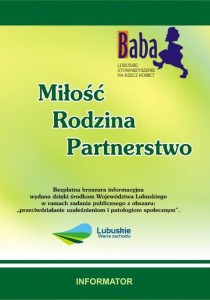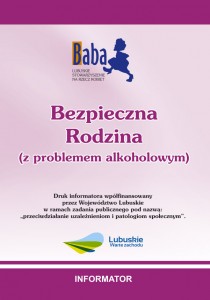 In addition, we organise lectures, training sessions and workshops for women and those who support them in the community, such as police officers who are dealing with domestic violence or rape crimes. To date, we have welcomed and trained over 22,000 people, including 16,000 in sexual violence prevention. We also educate teenagers and childern on their rights and train them in the areas that will increase their awareness and prevention of crime, violence, discrimination and lack of tolerance. Moreover, we support social workers by organising supervision and legal help if needed. Finally we support the carers and those who support vulnerable people in the community as they also need relevant knowledge, skills and support. We train volunteers to work with those who have had a traumatic experience and we pride ourselves on training those who are interested in social work in their local communities. We also offer internships for students.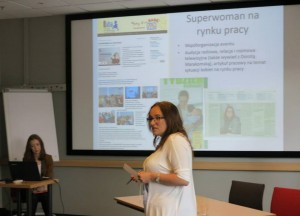 We participate in a variety of initiatives promoting women and their activities, such as:
We have been looking for and awarding female leaders in their local communities through 'Acacia Action' where we planted an acacia tree for each outstanding woman who contributed to their local community
One Billion rising which is a global initiative highlighting issues related to the sexual violence that women experience. We raise the awareness of these issues by holding public dances where children, men and women dance shoulder to shoulder against sexual violence. In 2015 we were successful in convincing our local men's basketball team Stelmet Zielona Gora who were Polish basketball champions to join us in our public dance.
We join in and support a variety of artistic initiatives that highlight women's issues such as the art installation by Krzysztof Wodiczka in the Zacheta Gallery in Warsaw to raise the awareness of issues related to violence against women.
Every year we lead on and highlight the initiatives focusing on women's issues such as 16 days against gender violence and Support Week for the Vicitims of Crimes.
We raise awareness of women's issues among party members and activists from across all political parties at the local level. We co-lead and establish country-wide coalitions of women's organisations who focus on preventing violence against women and human trafficking. We fully participate in organising an annual Women's Symposium at both local and country-wide levels. We organise two fundraising and charity balls and play an active role in transferring material and financial donations to those in need. We support women wanting to take part in all aspects of public life, including those who decided to stand in elections. We believe that there is a great power in women and we cannot let it be wasted!
And we help those in need: for 15 years we have been providing free legal advice (that was taken advantage of by 42,000 people in our region) as well as psychological and psychotherapeutic support (13,000 people in our region benefitted from it). In addtion, we provide coaching and professional advice support. We have supported newly established NGO initiatives that focus on increasing social participation, human rights, prevention of violence and crime, and above all women's rights. We collaborate and form partnerships with other Polish or international organisations who share our passions, mission and aims.
We are proud of our close collaboration with our local Univeristy of Zielona Gora. We are even more proud of all the awards that we have received as they recognise our social engagement and the high quality support we provide to those who are in need.
And all of this is thanks to our fantastic team who enjoy spending their time in a meaningful way that contributes and gives back to our local community. Our team consists of women who give their time as volunteers and are completely self-sufficient (we redecorated our own office and do all the cleaning too). However, we wouldn't be able to achieve as much as we have if it wasn't for our corporate and individual supporters and we welcome new ones who would like to collaborate and help us achieve our goals.
If you would like to support us to help those who have suffered from sexual, domestic or other forms of violence, please donate now:
Our bank account number:
43 1750 0012 0000 0000 2109 7896 (Raiffeisenpolbank)
PL20175000120000000021098019 BIC (SWIFT): RCBWPLPW
Our mission and goals:
We provide knowledge and skills necessary for the organisations focusing on women's issues in our local Lubuskie region to be effective, innovative and impactful in their activities.
Education and raising awareness of human rights with a particular focus on women's rights in the context of Polish membership in the EU.
Leading on education activities aiming to increase awareness of those aspects of Polish law that relate the most to women's issues such as employment and family law.
Support the increase in activity and participation of women in all aspects of political, business and social life of our communities which includes lobbying for women's rights and preventing unemployment.
Actions aimed at preventing domestic and sexual violence.
Supporting initiatives that focus on issues that effect women from ethinic or religious minorities.
Represent and protect members of the organisation.
Inspire and initiate artistic and cultural activities.
Promoting a health-oriented mindset among women.
Actively preventing any form of discrimination.
Our full mission and manifesto is available here.
Baba is a member of:
– Subvenia Victima (link)
– Polish coalition on fighting the cervical cancer
– Women's network against violence
– Polish NGO network against Human Trafficking
Anita Kucharska-Dziedzic, our Chief Executive is a member of:
– Committee for Public services in Lubuskie region (chair)
– Executive Committe for Women's Symposium (Lubuskie region)
– Executive Committies for Polish Women's Congress
– Committe for Social economy development
– Assurance Committee for LRPO
Ilona Motyka is a member of:
– Executive Committee on Collaboration on social development
We are proud of all the collaboration with all the fantastic women from NGOs and academic communities! The author of our logo is Olga Leminska and we are eternally grateful for it!
Click here for a presentation on BABA.